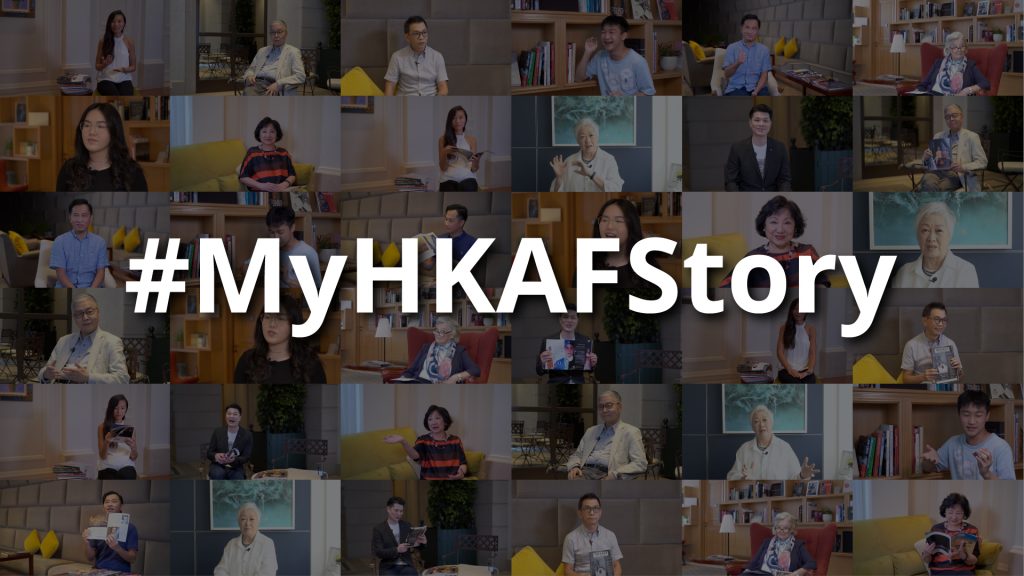 In 2022, we will be ushering in the 50th edition of the Hong Kong Arts Festival. To commemorate this milestone and to express appreciation for everyone that has contributed to and been a part of the HKAF over the past five decades, the Festival team invites you to take part in #MyHKAFStory and recount your favourite memories of the Festival.

Share your story via the button below or tag the HKAF on social media @hkartsfestival and #MyHKAFStory for the chance to be featured on the Festival website and social media channels, along with other friends of the Festival.

Join in the celebration of 50 years of the HKAF!
Terms and conditions
By submitting your story, you consent to and understand that the resulting content, images and footage will be used for publicity and archival purposes, and agree that the HKAF has the right to edit, translate, adapt and distribute the images and footage without prior consent or payment of fees. All personal information will be kept confidential and will be used only for the purpose of the "#MyHKAFStory" campaign. By submitting this form, you accept and agree to be bound by the Terms of Use, Privacy Policy and Privacy Information Collection Statement available on the Hong Kong Arts Festival Website.